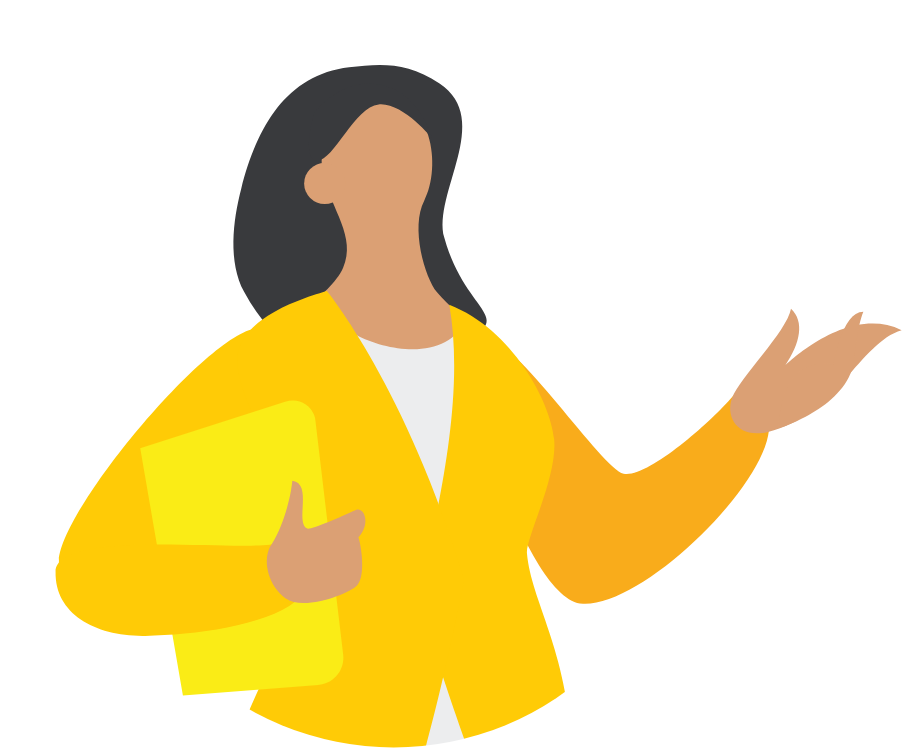 Mastering QuickBooks Level 1
SAVE 25%! Save for a limited time (normally $799)!

Designed to cover the essentials that every QuickBooks user MUST know! Your expert QuickBooks instructor guides you step-by-step, so you begin to feel CONFIDENT about QuickBooks. Your instructor is available to answer all your questions during class and will stay later if you need more help. Discover why over 99% of students rate this class 98/100 or higher!
$799.95
$599.95 for 1st attendee
Save $250 for each additional attendee
Choose a class for
your
QUICKBOOKS VERSION
(QuickBooks Online
or
QuickBooks Desktop)
Not sure?
Date and time
quickbooks version
action
Foundations
Get started and set up the right way
Learn about your version of QuickBooks and how it compares to the other versions available.
Set up your company the RIGHT way. And, if you've already set up, learn how to fix any errors you made.
Set up online banking and connect your bank and credit cards. Learn how QuickBooks can enter many transactions for you!
Import data from Excel and other sources.
Discover the best ways to move around QuickBooks to find what you need...fast!
See how to get help when you need it.
Everyday transactions
The how and why of standard QuickBooks transactions
Sales & money in:

Invoices, sales receipts, payments, deposits, credit memos, and customer statements.
Run and customize reports to get deeper insight into sales and customers.
Stay on top of who owes you money with the best ways to "remind" customers to pay.

Expenses & money out:

Bills, bill payments, checks, electronic payments, debit card purchases, bills vs. checks, and vendor credits.
Run and customize expense & vendor reports to get deeper insights about how and where you're spending money.

Inventory: Set up inventory parts, purchase orders, receive items, adjust inventory.
Sales Taxes: set up, adjust, pay, and report sales taxes.
Special transactions
Difficult transactions...unless you know how!
Give and receive refunds.
Record and apply credits you give customers or receive from vendors.
Record credit card transactions – and train QuickBooks to do this for you.
Discover when (and how) to Void vs. Delete a check.
Tips & tricks
Expert tips to get the most from QuickBooks
Clean up your vital lists...like Customers, Vendors, and Accounts.
Sort and customize lists to view the information you need.
"Collapse" financial statements.
Run reports (like your Profit & Loss Statement) by month, or as a percent of income.
Automate tasks to SAVE YOU TIME
Discover these powerful tools so QuickBooks does the work for you!
Find transactions and other information you need...FAST.
Speed up your work – tricks to speed up navigation and working in multiple windows/screens.
Discover keyboard shortcuts that save you time!
Set up recurring transactions. You enter it once...and QuickBooks automatically enters it in the future. Wow!
Create your OWN shortcuts.
Bank accounts and credit cards:

Teach QuickBooks to categorize and enter transactions for you.
Learn when and how to "add," "match" and "exclude."
Process downloaded transactions...and tips and tricks to save you time.
Reconcile bank accounts and fix errors the right way. TIP...you must do this every month!
Customizing QuickBooks to YOUR needs
Make QuickBooks look and work best for you
Customize your invoice and other forms.
Add logos and custom fields to invoices and other forms.
Use custom fields to track information unique to your business or customers.
Tailor your company preferences/settings to match your business.
Create custom reports.
Customize who has access and what they can/can't see:

Set up users with different access rights & permissions.
Track changes and who made them (audit log/trail).
Work with Reports
Amazing insights...if you know how to get them
Customize the content and look of your reports.
Add, delete, resize, and reorder columns.
Filter and format reports to get the info you need.
Save reports and create memorized/customized report groups.
Set up QuickBooks to automatically email reports on any schedule.
Accounting tasks & concepts you must know
Take the mystery out of accounting
Really understand your financial statements.
Setup your chart of accounts correctly.
Change and fix your accounts to ensure accurate reports.
Cash vs. Accrual accounting. What's the difference and which should you use?
Understand and know when to use general journal entries.
Setup and use subaccounts.
Set a closing date to protect your accounting records. Your accountant will love you if you do this!!
Best way to add and work with your accountant.
Reconcile bank and credit card transactions.
Set Up and Pay Employees
Payroll has to be perfect...let's make sure it is!
Set up employees, deductions and company contributions.
Set up company payroll preferences.
Understand the payroll cycle and how it works in QuickBooks.
Track and invoice for employee and/or vendor time.
Process paychecks
Make tax deposits
Make non-tax payments (health insurance, child support, etc.)
Prepare payroll forms (941, etc.)
Payroll reports
Special Q&A sessions at the end of each day
Here's what our students told us they liked most about our class...
Everything you need to get certified...and more!
All the content to become a QuickBooks Certified User, plus more to make you confident in your job.
We helped the team at Intuit develop the QuickBooks Certification program so, we don't just know what to cover, we understand the goal. Create QuickBooks Certified users who are proud and confident about what they can do! You don't just learn "how" to complete tasks in QuickBooks, you also learn "Why."
Get the confidence you need (and deserve)
QuickBooks is great...but not always easy!
QuickBooks can be tough...especially if you're new to QuickBooks or accounting. But here's some news...you can do this QuickBooks thing! Spend two days with us, and you'll get the QuickBooks confidence you deserve. You'll leave knowing that you're doing a good job and can handle whatever QuickBooks sends your way.
White glove experience from a caring teacher
We focus on your success
This isn't a video, textbook, or dry lecture from a teacher reading a script. You'll have a caring instructor 100% committed to your QuickBooks success. They'll keep it simple...no accounting jargon or CPA talk. Plus, they'll keep you engaged by sharing funny stories. You'll have a good time, and you'll meet some great folks!
Your questions answered
Leave with answers
Bring all your QuickBooks questions to class. After 22+ years of teaching QuickBooks, we've designed the course based on what you want and need to know. But if your question isn't covered, no problem! Your instructor will stay after class to help you one-on-one to get you the answer you need.
Tips & tricks to fix QuickBooks
Once you dive into QuickBooks...you'll be amazed at what you see!
QuickBooks training is all we do. You get a true QuickBooks training expert to teach you…at a fraction of the cost for a consultant or CPA. And more importantly, you'll leave with tips and tricks that save you time and money.
Invest in yourself
You'll earn back wasted time and have accurate books
It's hard to find time to devote to learning. But the skills you learn in class makes the investment more than worth it. You'll feel confident that you're doing things right and can trust your numbers. Plus, you'll save time each and every week. As an added bonus, you'll receive a free voucher for the Intuit QuickBooks Certified User exam! This is a great way to show the world you know QuickBooks!
"Taking a training class online was not my first choice, but now it is! The trainer was absolutely the best and I will definitely take another online class with you!"
C. Martinez
"I was worried about an online class…but I loved it! The instructor had a special skill to keep the class at full attention without running over her words or speaking too fast. The material is simple but very informative. Great job."
R. Cedillo
"If you are going to take Quick Books training we highly recommend that you take it online with Real World. Our instructor was knowledgeable, patient, funny, and honest. A decade of webinars, classes, and training experience. We also signed up for VIP membership to continue QB education which we know will be excellent… RWT has done a great job building a top notch team."
M. Duffy
"As a beginner, this was very informative. This was a great way to get familiar with the QuickBooks screens and what they do. I recommend printing the manual so you can follow along and make your own personal notes."
B. Busch
"I took the Mastering Quickbooks Level 1 webinar. The instructor did an excellent job of teaching the course. She was easy to follow and understand. I was pleased that she took extra time to answer all the participants questions. I highly recommend this training."
M. Ryke
"This was a great class! Plenty of time for me to ask questions and get my answers."
K. Lannan
"Wow…this was very eye opening for me with all the tips and tricks I learned. My teacher was very knowledgeable and ready to answer any questions. She is very energetic… Definitely not a boring class! Very happy."
P. Liev
"It is so nice to have an instructor-led class. I feel that you learn so much more when a real person teaches you QuickBooks. I learned many things that will help me with my future Quickbooks use."
H. Shupp
"My instructor's knowledge of QuickBooks was out of this world. I enjoyed the class and would recommend it to both beginners and advanced users of QuickBooks. The tips and tricks are something that everyone can learn from!"
K. Lannan
How much does your live class cost?
The tuition is $599.95. This includes 2 days of training, full access to your instructor for Q&A, a downloadable 200+ page manual that you can reference after class, PLUS a free voucher to take the Intuit QuickBooks Certified User exam ($125 value).
What happens after I sign up? What should I do?
After you sign up, you'll receive a confirmation which guarantees your seat in the class. The confirmation includes all your class details (how to join, etc.). About 2 days before class, you'll receive an email from your teacher with additional info and some tips to prepare (so you get the most out of class). They'll also tell you what to expect on the day of the class (where to sign in, etc.) Start gathering your questions now...so that you can take them to class.
What is certification and how do I get it?
Students can validate their QuickBooks knowledge by becoming an Intuit QuickBooks Certified User (QBCU). This test is offered at Universities and technical schools but costs $150 for individuals to take. BUT it's FREE if you attend class! This is a MUST-HAVE for anyone who uses QuickBooks (and wants to prove they can) in their career.
What is the cancellation policy?
To cancel your seat in a live class, please notify us at
[email protected]
before the first day of your class, and you'll receive a full refund.
Which version of QuickBooks do you teach?
We always teach the current version. Don't worry if you have a different version or edition. The instructor points out the differences between the different versions and editions. The only version of QuickBooks we don't teach is QuickBooks Desktop for Mac.
Do you offer a money-back guarantee?
Yes, if you attend class, and it doesn't meet your expectations, just let your instructor know by the end of the first day of class. Then, you'll receive a full refund. Please note, we don't provide refunds if you miss the class. However, we'll keep your credit so that you can attend another class in the future. If you have to miss the class, chat with a training advisor to reschedule.
What if I miss the class because of illness or travel?
We apply your credit to another class of your choice. Chat with a training advisor to discuss options.
What if none of these dates work with my schedule?
We have a self-paced version of this course in our VIP Membership that covers the same topics and still includes everything you'll need to become a QuickBooks Certified User! Our
VIP Membership
is great for a busy schedule because the courses are available 24 hours a day from any internet-connected device. Chat with a training advisor to find the best training for you!
Am I guaranteed a spot in the class when I place my order?
Yes. Your registration is guaranteed upon receipt of payment.